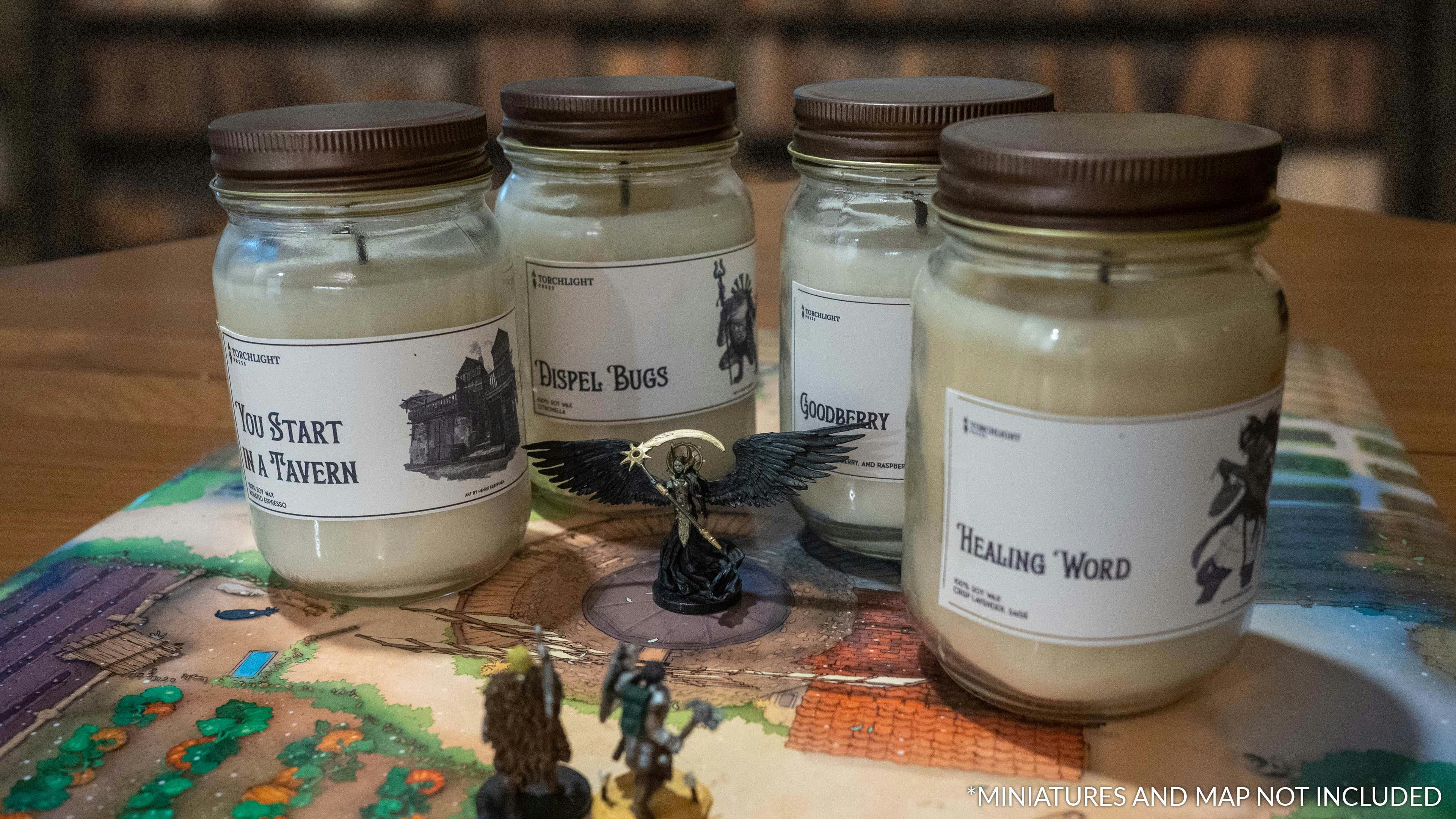 Starter Candles Bundle: 16oz
Enjoy a range of aromas with our four starter candles: You Start in a Tavern, Healing Word, Goodberry, and Dispel Bugs.
$99.99
$119.99
"You Start in a Tavern" combines freshly brewed, robust coffee with notes of nutmeg, cinnamon, vanilla and hazelnut.
"Healing Word" offers a calming fragrance of fresh cut lavender and soothing sage.
"Goodberry" offers a fruity blend of blueberry, strawberry, and raspberry!
"Dispel Bugs" uses the natural properties of citronella, rosemary, sage, and lemongrass to create an exclusive, southern-Ontario-tested scent ideal for every outdoor occasion. These candles are also an excellent way to cleanse indoor spaces with these three natural, muted but masking scents - any time of year!
This bundle contains four 16oz candles in glass jars.
100% Soy Wax
Burn times of up to 98 hours
Produced in small batches by a family-owned small business in Ontario, Canada